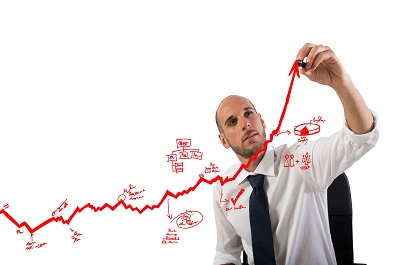 Value Maximization Framework
Overview
In today's competitive business environment, it is essential that an organization maximize the value it produces as a product of resource investment. A value maximization initiative involves multiple phases of coordinated and planned activities. In addition to business process reengineering and reducing costs, a company should concentrate on improving efficiencies, enhance vendor relations and performance, and establish a corporate culture of cost/value awareness. All of this must be accomplished without sacrificing safety, quality or customer satisfaction.
This is why CIO Street has developed a comprehensive 6 part framework that will guide you through the process. Each part of the framework contains multiple action items and suggested timelines with expected outcomes that are designed to maximize the value an organization creates.
For ease of use, there are 2 views available. A quick outline that provides an overview or a detailed description for each step in the 4 part framework. Simply quick on the Framework Details button for the second option. You can also click on any of the check-marks for more information. Enjoy!
Please complete this form to access the Guide Details
: Registered Guests enter Email and Phone
(We promise not to harass you with uninvited solicitations or share your data with a 3rd party)
Value Maximization Framework - Outline
Phase I - Resource Commitment (1-2 weeks)
Much like a large enterprise system implementation, a value maximization project should begin with major buy-in from stakeholders and a commitment of resources including money, time, and personnel. Here is a minimum checklist of required resources to begin value maximization effort.
Executive Level Sponsor
It is critical to establish executive level sponsorship from the outset and throughout the project.
Management Level Buy-In
Management from every level of the organization should be invited and encouraged to participate and provide their insights into the costs, processes, and human resource changes that may contribute to value maximization.
Implementation Team
The implementation team should include a mixture of management and operational/functional and technical experts. In addition, an Implementation Team Facilitator (typically a project manager) should be appointed.
Implementation Steering Committee
A steering committee should be formed (usually comprised of executive and/or upper-level management) to provide resource guidance and risk mitigation as well as act as gate keepers for established milestones throughout the implementation process.
Initial Budget
An initial budget should be established for analysis, action plan generation, implementation, and post Implementation activities. The budget will vary greatly based on the scope of the project but should be based on a range identified through preliminary research of publicized similar projects or gathered through industry resources.
Communications Team
It is essential to establish a communications team that is responsible for developing a communication plan that tracks and reports the ongoing progress of the project from start to finish. Clear and transparent communications should target the entire company from management to line-level employee.
Phase II – Current State Analysis (4-10 Weeks)
Developing an understanding of the value generated through resource expenditures requires a thorough analysis of current business processes and associated costs. This will require identifying available data sources, conducting process interviews, and creating an initial project plan. This exercise will form the basis for calculating Value Maximization based on the differential between the current state and the desired future state of operational efficiency.
Current Business Pain Points
Every organization has areas of operational frustration. Costs that seem out of line with returns on investment. Processes that are time consuming. Automation that requires multiple clicks and screens to enter data. Paperwork that is outdated but somehow is still required. Reports that never give all of the information necessary to make a decision. These pain-points should be recognized and documented.
Service Delivery Analysis
Organizations rarely rationalize service delivery levels both from a customer perspective and vendor point of view. This framework primarily addresses the vendor perspective but can also be applied to the customer. Often as a company grows over time, vendor services and costs will grow as well. During times of growth, the levels of vendor service are rarely analyzed for return on investment; therefore, value is not rationalized. A complete analysis of vendor services and costs will help visualize possible changes to service levels that will add to efficiency and savings.
Process Reviews
Documenting current business processes will not only help discover bottlenecks in efficiency but will also highlight areas that need improvement through process reengineering, process elimination, process integration or new automation.
Cost Data Analysis
Start with a thorough evaluation of all current costs. Label expenditures by type and service provider. Perform a time comparison using a minimum of 3 years of data if available. Filter by service type and total cost then concentrate on indications of escalating cost and large outliers. Identify cost areas that will require change to improve value for the organization.
Current Decision Support Capabilities
Decision support could be combined with the process review effort; however, CIO Street prefers to emphasize the importance that decision support tools play in both operational and performance monitoring that is crucial to the value framework concept. Current decision support capabilities including operational reports, spreadsheets, online reporting, and informative dashboards (if they exist) should be documented and cataloged according to function. This information will be used as a baseline for the future system.
Phase III - Future State Analysis (4-8 Weeks)
Using the deliverables from Phase II of the Maximization Framework, we will perform additional detailed analysis and define several future-state models around expenditures and processes. In addition, we will perform benchmarking against the current-state of value and begin to identify opportunities for improvement.
Service Delivery Opportunities (prioritized and quantified)
Based on the Service Delivery Analysis performed in Phase II, opportunities for improving value through changes in vendor service levels should be prioritized and documented according to potential value increases.
Process Improvement Opportunities (prioritized and quantified)
Using the process maps and documentation from the reviews conducted in Phase II, opportunities for eliminating, integrating, modifying, or adding business processes should be prioritized and documented according to potential value increases.
Baseline Cost Model
Establish a baseline cost model for services derived from the data gathered during the data analysis performed in Phase II. This will be used for comparisons to changes made to costs after implementation.
Benchmarking
Use market research to establish general guidance on typical costs by service and level. In addition, research competitors apparent return on investment where data is available. This information will give you a good understanding of the value potential in certain categories.
Cost Reduction Opportunities (prioritized and quantified)
Combining the results from the Cost Data Analysis, Baseline Cost Model, and Benchmarking exercise, develop a list of cost reduction opportunities arranged by magnitude, change difficulty, and value proposition.
Future State Decision Support Requirements
The future state decision support requirements should include centralized control of all data resources with enhanced data capabilities that include proactive or prescriptive business intelligence functionality.
Phase IV – Recommendations and Action Plans (4-12 Weeks)
The baselines and opportunities identified in Phase III of the Maximization Framework will act as a foundation for developing recommendations and action plans. We will also begin to formulate a way to measure changes in value against expected results during plan implementation.
Cultural Realignment Action Plans
Moving a company from an operational business environment to a value maximization model requires a paradigm shift in culture. Everyone within the organization should become aware of how costs and processes effect value generation and perform constant and consistent due diligence in maximizing efficiencies.
Business Process Improvement Action Plan
Using the Future State Process Improvement Opportunities documented in Phase III, a detailed action plan should be created that proposes process change requirements, resources required, implementation cost, and expected value creation.
Cost Improvement Action Plan
Create and action plan that addresses the Cost Reduction Opportunities documented in Phase III.
Vendor Realignment and Change Management Plan
Changes in vendor service deliveries and cost improvements will require a plan that manages vendor relationships and risk. The Vendor Realignment and Change Management Plan will be used extensively throughout the value implementation project.
Human Resource Action Plan
During the process reviews and process reengineering design, it is typical to find that the human resources that utilize the current state processes will possibly require adjustments in classification, job function and structure. The action plan should address changes to job title, descriptions, pay scales, and training.
Decision Support Modernization Plan
Using the gap analysis from the Future State Decision Support Requirements documented in Phase III, a plan to develop new operational reports, graphs, and install new decision support tools should be developed. It is recommended to start these efforts as early as possible following the Gap Analysis.
Governance and Continual Improvement Plan
Develop a plan that will include performance based monitoring and process improvements throughout the implementation process and beyond (see Post Implementation).
Phase V – Implementation (6 Months – 1 Year)
This is the most difficult and time consuming part of the framework. Execution of the Action Plans developed in Phase IV must be executed in a coordinated effort to minimize risk. The framework suggests 6 months to a year in duration; however, CIO Street has experienced longer implementations based on organizational size and complexity. Often (especially in large environments), it is recommended to utilize the framework incrementally by concentrating on individual business groups or departments.
Implementation Plan
Using the action plans generated in Phase IV, a formal Statement of Work including required resources, timeline and deliverables should be developed and confirmed by the Implementation Steering Committee. The implementation deliverables should include realization of Service Level changes, Cost Reduction Actions, and Process reengineering efforts. The timeline should contain multiple milestones and performance reviews that can be used to monitor the progress and success of the project as it moves forward.
Implementation Budget
Using the proposed Implementation Plan a final budget should be established and approved along with an expected change in Business Value which will represent the Return on Investment (ROI). This can later be used to measure the success of the project.
Business Process Reengineering
Using the business process reviews gathered in the Current State Analysis Phase, a process reengineering effort should take place. This will include the elimination of unnecessary processes, the combination of similar processes, the total redesign of certain processes, and the addition of new processes. Thoroughly test the new business processes before full implementation into the business environment.
Decision Support Modernization
Reference the Decision Support Modernization Plan from Phase IV to roll-out newly designed and/or acquired decision support capabilities. Thoroughly test the new business processes before full implementation into the business environment.
Cost Reduction Initiative
Based on the Cost Improvement Action Plan developed in Phase IV, begin to phase in changes to services and ongoing purchases.
Vendor Realignment Initiative
Use a phased approach with vendors to realize the Action Plan developed in the Vendor Realignment and Change Management Action Plan developed in Phase IV.
Human Resource Actions
Using the Human Resources Action Plan redefine titles, job descriptions, pay scales, and perform training where required.
Phase VI - Post Implementation
Once the implementation is complete and the initial cost reductions and process improvements are actuated the Value Maximization project is far from over. As an organization begins to experience the benefits of the new environment, additional cost savings and efficiency possibilities will continue to be exposed. A Value Maximization effort should be viewed as a continuously evolving tool that can change as the organization grows.
Lessons Learned
It is highly recommended to perform a lessons learned exercise after an implementation. What went right and what went wrong with the project? What improvements can be made in the process? Are we on track to meet the desired ROI?
Continuous Improvement
Value performance should become a common metric within the organization. Automated tools can be used to track slips in productivity or increases in cost. The Value proposition of the organization will require reconfiguration as the company experiences growth or significant changes in the business environment.
Complete this form and immediately download the Framework!
: Registered Guests enter Email and Phone
(We promise not to harass you with uninvited solicitations or share your data with a 3rd party)
Click the button and download the detailed Framework!
Rating
4.1 average based on 254 reviews.
---